October 13th, 2013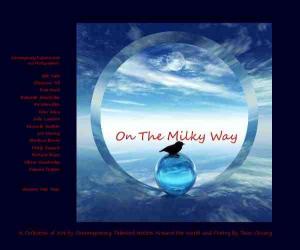 I'm honored to be included in Viet Tran's recently published book "On The Milky Way" -- an intersection of images and words, featuring the poetry of Thao Chuong as inspired by the work of several visual artists (some of whom are also published on Fine Art America). The link below will take you to the book -- you might want to check it out!



November 3rd, 2012
I've just started a new artist group on Fine Art America (Art For Hurricane Sandy Relief) and am inviting artists to pledge a portion of the profit from the sale of (at least) one image of their chosing now through the end of the year to relief efforts for those who have had and continue to have their lives so devastated by the past storm, its effects still very present.

If you are an artist, PLEASE consider sharing with the group one image. If you're an art collector, please swing by and look at what I hope becomes a fine collection of art, and consider buying one or two items. It seems to me, a win-win-win proposition. And if you can't submit an image, or buy one, please leave a note in the "discussion" area and let us know you've been by.

Thanks.